In November 2021, Olive & June launched its biggest innovation ever, the Instant Mani. From product, packaging and visual merchandise design to campaign direction and digital assets, this was the first major campaign I led at Olive & June. 
On the left are the Groovy Swirl Press-Ons, pattern I designed. The right shows the breadth of the collection, and innovative circular packaging I also designed in collaboration with the team.
Initial mood board and campaign direction concept.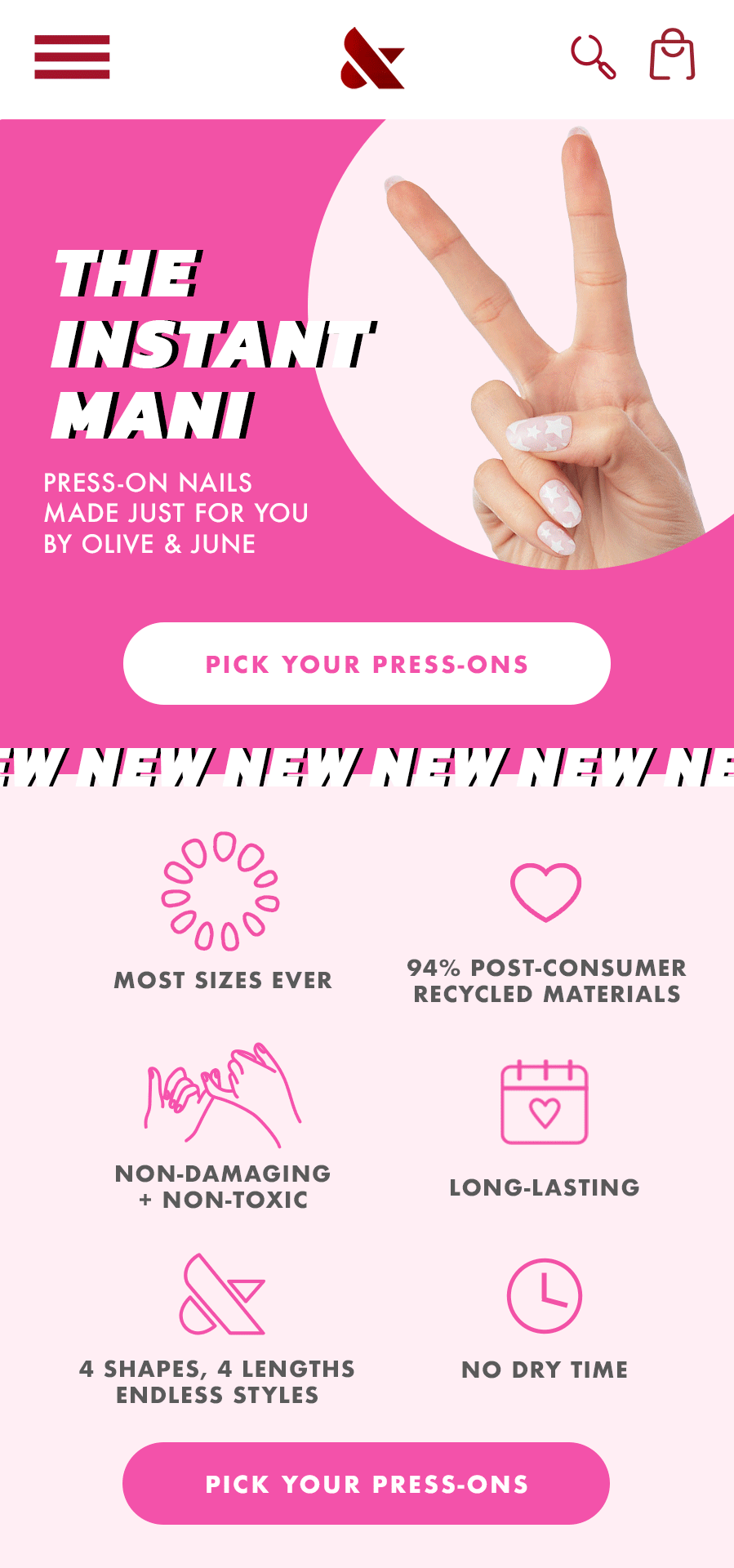 Pre-order launch email design and a glimpse of the Instant Mani landing page.
Campaign social graphics.
Target end-cap design mockup on the left and me with the final display in my local target in NYC.
Press-release
,
also designed by me, announcing the Target launch.